The Good, The Better, & the Best - Adrienne Maxwell, January, 2003
Got money? HT editors tell you the best value for your $$$.
As editors of Home Theater, everyone asks us questions about the consumer electronics business. This is fine—it's our duty to help those who may not have the time to spend all day playing around with really cool gear. Some questions are easy, like "How do I hook this up?" or "What does anamorphic mean?" Unfortunately, the one question we get all the time is not as simple to answer: What gear should I buy?
If there were one simple answer to this question, the home theater world would be rather dull. Everyone would own the same DVD player, the same TV, and the same speakers. Thankfully, we have choices, and those choices are based on two things: what we would like to buy and what we can afford to buy. For those of us who live in the real world, price plays a huge role in our decision-making process. Our question is not simply, "What is the best system?" Rather, it's, "What is the best system for $1,500?" "$3,000?" "$5,000?"
Today, we're going to answer that question. Home Theater editor Maureen Jenson gave three of our editors a price point (a good one, a better one, and the best one) and sent them on their way. Their mission: to find a complete system for that price at one retail establishment. Associate editor Geoffrey Morrison got the entry-level $1,500 price point, while convergence editor Chris Chiarella had the middle-of-the-road $3,000 budget. Features editor Darryl Wilkinson had the most money to burn: $5,000. What did they come up with? Read on to find out. With any luck, you can find the system of your (and your checkbook's) dreams.
$1,500 and a Mission
At first glance, $1,500 for a complete home theater system doesn't seem like a whole lot. Well, let me tell you, it isn't. For most of us, though, having a plasma display in every room is just a tad out of reach. When paying your mortgage or rent every month takes priority over home theater (what are you thinking?), your choices start to get limited. Don't let the thought of spending thousands of dollars on each piece of equipment overwhelm you; instead, start small and build up your system over time. In the home theater world, upgrading is easy, and it can lead to the system of your dreams…eventually. You have to start somewhere, and this $1,500 system is a good place.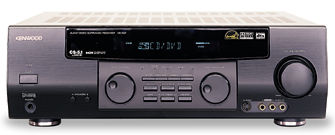 The first step: find the closest Sears. If the nearest one is too far to drive (say, more than eight hours by car), then www.sears.com also has the products that make up this $1,500 system. The next step: buy, buy, buy (in that order). The first buy is the Kenwood HTB-504 home-theater-in-a-box, which includes a 100-watt powered sub, a receiver, and five speakers. At $500, the HTB-504 is a great buy. It even includes all of the necessary wires and cables.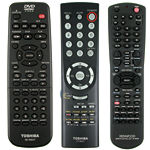 Setting up the HTB-504 is quick and painless, as the speaker connections are color-coded and clearly labeled. The remote has an interesting texture that's great to touch, but it isn't backlit. You can use the remote to set up speaker distances and volume. Once you do this, sit back and relax.
Strong bass response and clear highs are the HTB-504's strong suits. The bass is provided by the SW-35HT sub, which has an 8-inch driver that's fed 100 watts from its internal amplifier. The sub has its own volume control and an adjustable, defeatable crossover. The speakers, unfortunately, don't do the sub justice. The KS-505HT Front speaker uses a 1-inch plastic-dome tweeter and two 4-inch paper-cone midrange drivers. The tweeter does its job well, creating sharp, clear treble. Although it is slightly bright, the speaker isn't as tinny as many speakers in this price range are. The KS-505HT's dual 4-inch drivers are this system's Achilles heel; their performance just doesn't live up to the sub or the tweeter. Although the system sounds good, all timbres sound slightly weak and less lifelike. Of course, this is really only noticeable with music; movies sounded great.

The beefy bass and crystal highs make for exciting soundtracks. With the same driver configuration as the mains, the KS-505HT Center has the same strengths and weaknesses. Dialogue comes through clearly, but singing voices are a bit weak. The KS-505HT Rear surrounds have the same mediocre 4-inch paper cones as the other speakers, but they are matched to the fronts and get the job done.
The VR-507 receiver (also available separately) puts out good power (100 watts times five) and could easily handle larger speakers. It creates a small amount of crosstalk, but it isn't severe. This receiver also has Pro Logic II and several EQ functions to play around with, which help even out the system's response to make it sound better as a whole.
Next, you need to buy a DVD player. There are many, many under-$250 DVD players to choose from. The Toshiba SD-2700 is a good choice because it offers great performance for the money. For $230, you get component (Y/Pb/Pr), S-video (Y/C), and composite video outputs that are all active, all the time. No cheap component-or-Y/C switch here. There are also optical (Toslink-style) and coaxial (RCA-style) digital outs. If you want to save a few bucks, you can buy the lower-model Toshiba, which doesn't have an optical out, but I think this connection is worth the extra $30. The SD-2700 has a small, nonbacklit remote. Fortunately, the buttons are laid out in an intelligent manner.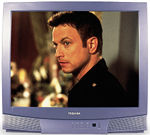 The DVD player's picture quality is very good. The SD-2700 has excellent, accurate black levels and lively colors. When downconverting anamorphic images for a 4:3 set, it did create some mild artifacts. Nonetheless, it provided a very watchable image, especially on the accompanying Toshiba TV.
This brings us to the last buy: the TV. Toshiba has a set for $750 called the 32A41 (that brings the grand total to $1,480, for those who are counting). At 32 inches, the 32A41 might be a little small for some rooms; however, for the price, this is an excellent set. It has one component (Y/Pb/Pr) input and one S-video (Y/C) input. Both inputs also accept a composite source. If you're worried about inputs, the VR-507 receiver has both S-video and composite switching.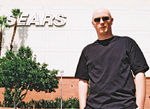 The TV's setup menu is easy to use, as is the remote (which is mostly backlit). The onscreen menus fill the entire screen, which makes calibration difficult. Conveniently, the remote's exit button takes you out of setup mode, while the menu button takes you right back to where you left off.
The 32A41's performance is excellent. Technical consultant Ron Williams, who doesn't usually like inexpensive TVs, said that this was a great set for the money. We both noted that, while it pushed red just slightly (most sets in this price range push red far harder), it did have a true yellow (which is rare) and excellent, accurate blacks (which made it a great complement for the DVD player). Out of the box, the controls are showroom-floor correct. That is, the contrast is all the way up, the sharpness is most of the way up, and the color-temperature control is set to cool (even on warm, the set is still slightly cool). You can use the Video Essentials DVD to adjust all of these settings. Truth be told, this is one of my favorite NTSC TVs. Colors just jump off the screen. The shadows and blacks, while pleasingly dark, never lose detail.

Together, the HTB-504, SD-2700, and 32A41 make a great entry-level system that will get some good mileage. If you aspire for more, you can eventually upgrade. My first recommendation would be to upgrade the speakers. The sub and receiver are great and deserve better companions. After that, there isn't much you'll need to touch until you decide to jump on the HDTV bandwagon (and you will have to someday). Then, you may need a progressive-scan DVD player to go with your new HDTV. The Kenwood receiver has 5.1 analog inputs, so you can take advantage of DVD-Audio and SACD if you want. The last two items to upgrade (way down the road) are the receiver and the sub. Maybe some separates and a 3-billion-watt, 15-inch-driver sub would work in your living room.
Until you have the money to upgrade (maybe to one of the systems featured later in this article), though, this system will please your friends, entertain the neighbors, and make you part of the home theater community—all for $1,500.—Geoffrey Morrison